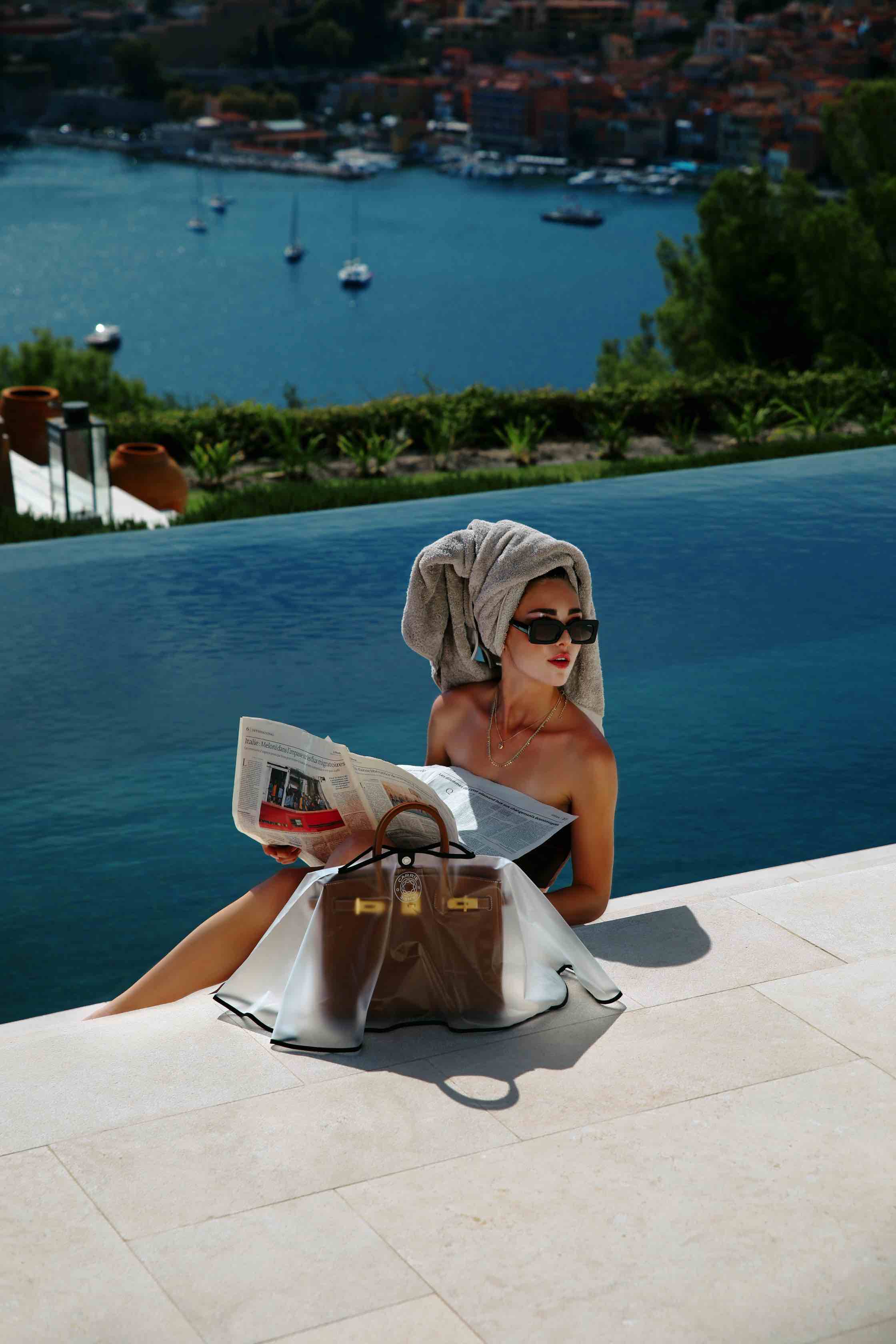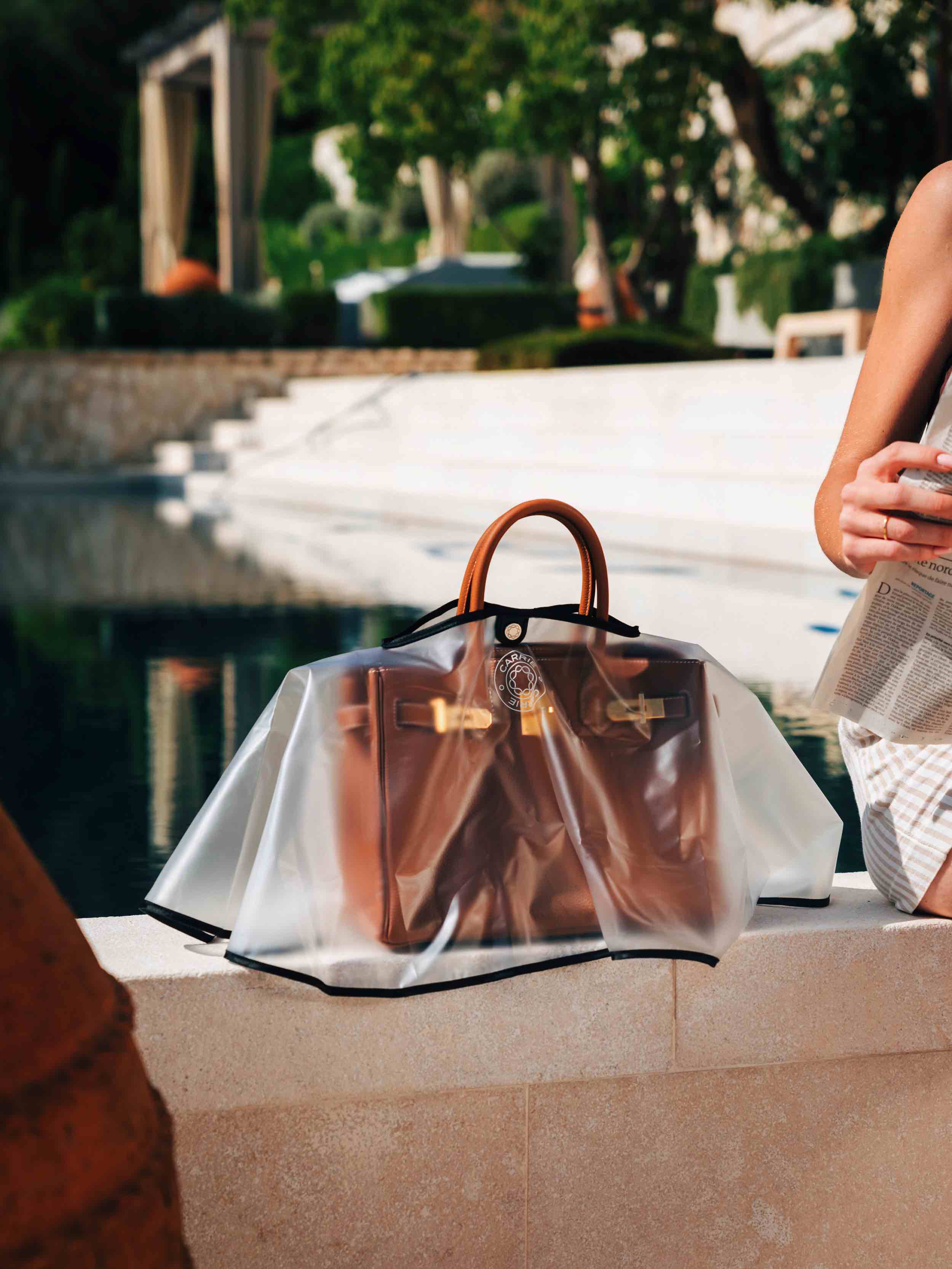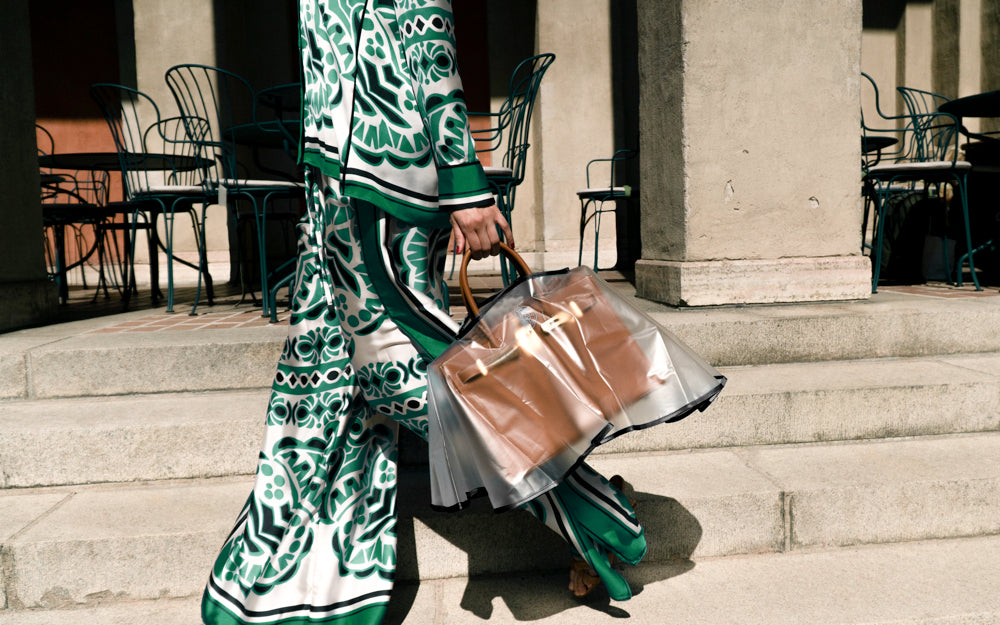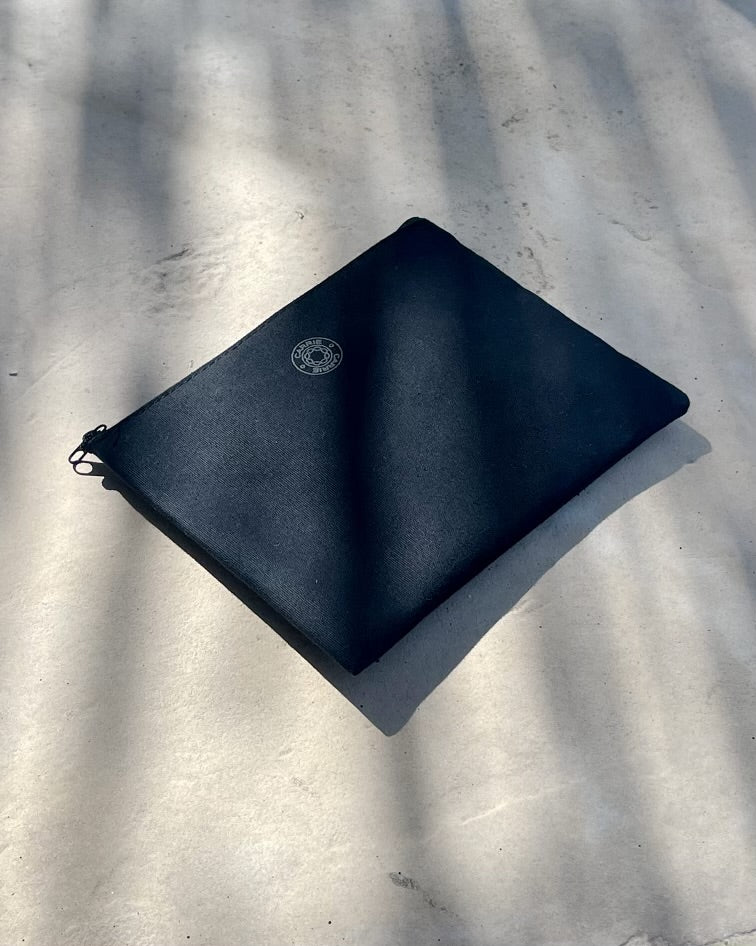 CARRIE® BAGBRELLA CLASSIC
Description

Info

Warranty
Introducing the Carrie
®
Bagbrella, a must have protection for your
precious
handbag
.
Perfect for small, medium and slightly larger tote bags.

Examples of bag sizes are Louis Vuitton Neverfull MM & PM. Chanel Classic, Hermès Birkin 30 (as shown in the picture), 

Hermès Birkin 35,

 and many more. 
The Carrie® Bagbrella consists of 100% recyclable plastic material and seals your handbag for extra waterproof protection with Velcro on the top.


From now on, rain is just confetti coming from the sky. 
Measurements:

Length: 88 centimeters / 35 inches


Width : 57 centimeter / 22 inches 





Carrie® Bagbrella comes with a supplement pouch that makes it perfect for storing in your bag as a part of your handbag essentials.




The Carrie® device is specifically designed for your precious handbags. 
The innovative design combined with solid materials makes Carrie® safe to use on heavier bags. 
The foldable design will make sure it also fits into the smallest of bags, making it perfect to use on oversized totes and micro bags. 
With Carrie® you can take your most treasured handbag out with confidence, knowing it will be looking pristine - wherever you are.
Specifications:
Polished Silver
Holds up to 7 kg / 15.4 lbs
Portable & foldable design  
Tried & tested on delicate bags
High-quality & top-quality metal
Anti-slip pads for increased stability and grip
Comes with Carrie® signature box and suede dust bag
Created in Sweden Carrie® Bag Hook comes as and as well.
Read more about our product development 
We offer worldwide shipping with tracking.
We currently offer free shipping within the European Union.  
The clever design of CARRIE helps to evenly distribute the weight of your bag, up to a maximum of 7kg/15.4 pounds. While an anti-slip feature keeps CARRIE securely on the table.
To care for your CARRIE clean it with warm water and a soft cloth when needed. Store your CARRIE in the dust bag between uses.
MeasurementsWidth:
5 centimeters / 2 inches
Height: 1 centimeter / 0,4 inches
Hook drop: 8.5 centimeters / 3,3 inches
Weight: 120 grams / 4,2 ounces
Warranty for your CARRIE is 12 months from the date of purchase.

You will need to provide proof of purchase with any claim, and we will endeavour to replace or repair your CARRIE.

Please note, the warranty does not cover any damage to any part of your CARRIE resulting from incorrect use, negligence, accidents or incorrect use.
---
CARRIE® BAGBRELLA CLASSIC
FAQ
Does the Bagbrella fit my bag?
The Bagbrella is perfect for small, medium and slightly larger tote bags.
Examples of bag sizes are Louis Vuitton Neverfull MM & PM. Chanel Classic, Hermès Birkin 30 (as shown in the picture), Hermès Birkin 35, and many more
Shipping
Fast & secure shipping
We offer worldwide shipping and we have warehouse in the US and Italy.

International orders:
We use UPS Express for international orders. The shipping time is estimated btw 2-5 business days.
European Union:
We offer free standard shipping with DPD (3-6 business days). We also offer UPS Express (2-4 business days).
In the unfortunate event of lost packages we will investigate the issues and depending on the outcome send out a new item. We will not accept cancellations due to lost items.
Order tracking
We dispatch all orders as soon as possible, usually the same day or next business day.

Once an order has shipped, an email or sms will be sent with the tracking information.

We currently experiencing a high volume of orders. This means that the time for processing orders might be a little longer.
Get in touch
Please contact us with you are concerned about the shipping of your product and we'll sort it out asap.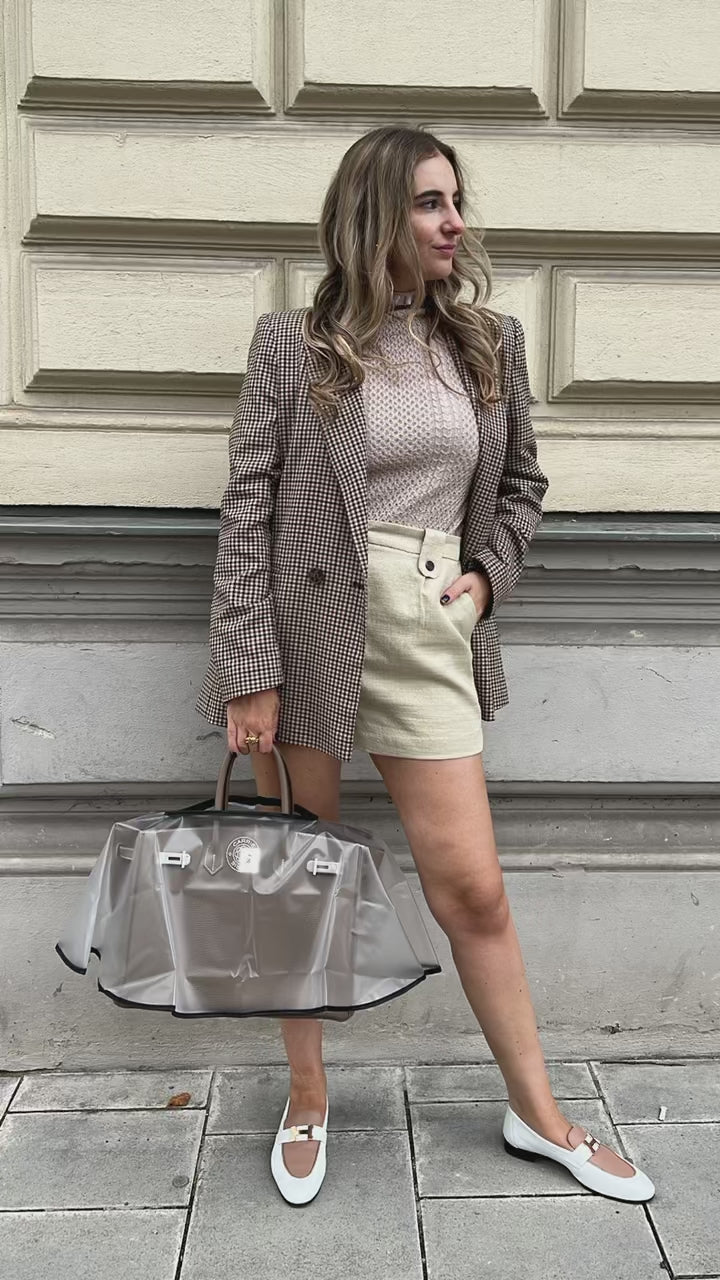 TRAVEL MUST HAVE
TRAVELLING SOMEWHERE SOON?
Don't let sudden showers dampen your style. Order your Bagbrella today and make sure you're always ready to embrace any weather while staying stylishly dry. Bon Voyage!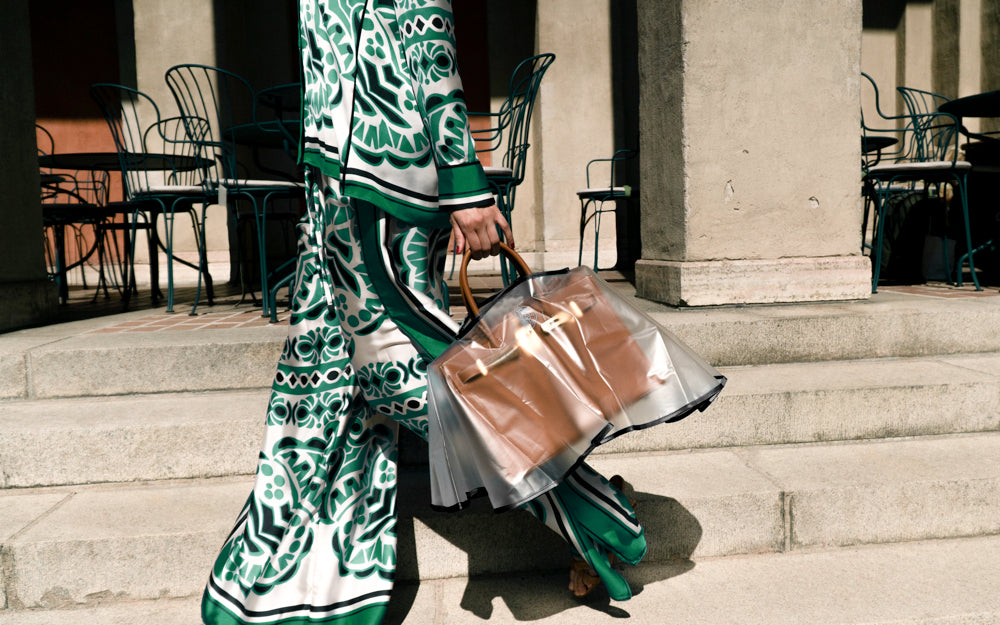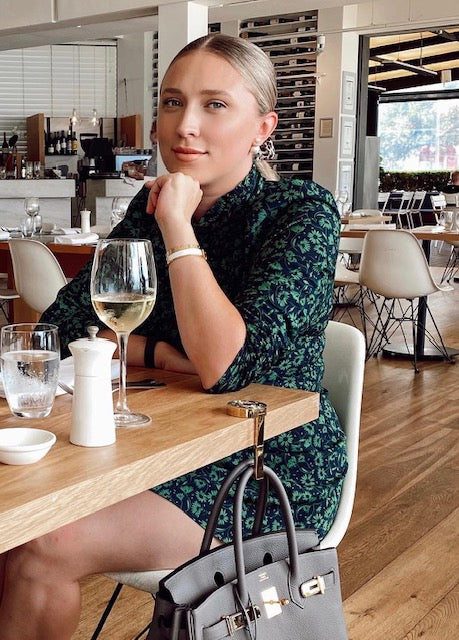 "

Always have my @carrie.atelier in my Birkin since I discovered it a few months ago.

"